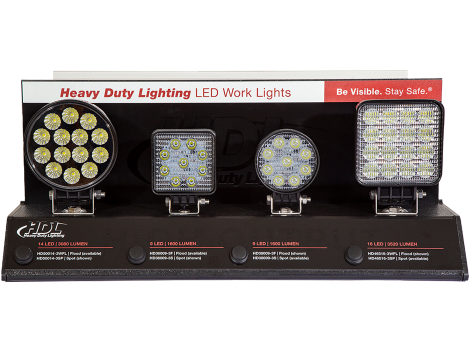 LED Work Light Display
// 4 Units
Display includes 4 popular high powered work lights. Designed to be placed on a countertop or hung on slat wall.
Live display equipped with power source and one momentary switch for each light (press for on / remove finger for off). Perfect for any showroom!
For information on how you can purchase a work light display or received one free with inventory purchase, please email us at info@heavydutylighting.com.